Your Acupuncturist marketing plan requires an update, and you're ready to expand your Acupuncturist email list to help your campaigns. But there's a catch: where do you begin?
Growing an email list has become a primary concern for a company that understands its importance. However, building and maintaining an email marketing list in a specific specialty is not simple, especially for acupuncturists. Every year, the email database decreases by roughly 22.5%. This is because your contact email addresses change from one organization to another, people change jobs, and some people opt out of your email correspondence over time. As a result, Finding innovative strategies to add new and relevant email contacts should thus be a top priority if you want to expand your firm. The most effective approach to increasing your Acupuncturist mailing list is through simple, tried-and-true strategies. Before you launch your next marketing campaign, consider these five innovative ways to increase your list using email registration forms and recommendations on optimizing your mailing list for the highest conversion rates.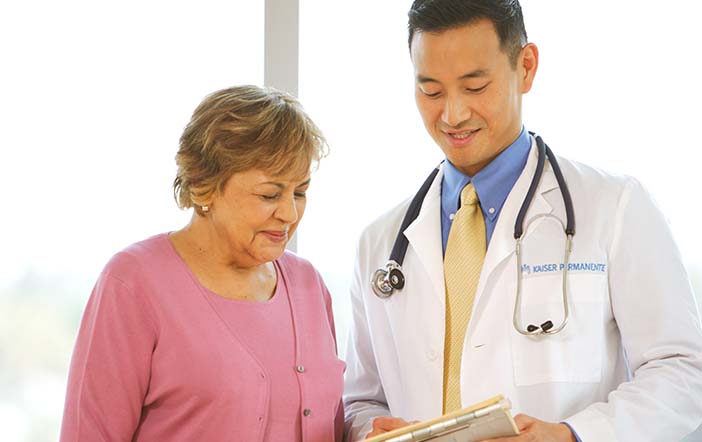 Table of Content-
What is an Acupuncturist email list and how do you create one for marketing campaigns?
The Best Five Ways of Building Your Acupuncturist Email Address List
Grow Your Business with Acupuncturist Email List
What is an Acupuncturist email list and how do you create one for marketing campaigns?
Acupuncturist Email Lists offer the contact information of people who specialize in treating mental and physical suffering with traditional Chinese medicine (TCM). It quickly delivers well-segmented and up-to-date contact information for your potential consumers. With this list, you may sell your items across borders and reach the appropriate mailbox at the right time.
The most common ways to create a new email list are:
1. Email collection at checkout:
Most e-commerce systems make it simple to set this up, while it's an e-commerce best practice not to demand a new account. Cart abandonment occurs in over 30% of businesses because customers are required to create an account.
2. Adding email registration forms to your website:
Most e-commerce platforms add email signup forms to your website in a breeze. They can be added to a sidebar, the footer, or as an exit intent pop-up.
3. Making use of social media to boost signups:
Social media is popular. At 1.6%, Instagram has the highest media engagement rate. That's over one billion users per month, with 90% of them already following businesses. Use social media to publicize new items or useful material.
The Best Five Ways of Building Your Acupuncturist Email Address List
A high-quality email list is an important aspect of email marketing and may make or break any campaign. Here's how to make one.
Top Benefits of Recreational Therapist Database
Let's take a deeper look at the benefits of having an email list of Recreational Therapists.
1. Create a Pop-Up Lightbox on Your Website
Including a pop-up lightbox in key sections of your website or article has shown to be an efficient method of expanding your Acupuncturist Email Marketing List. This is a technique in which you immediately convey your message to website visitors and persuade them to join up for more. This is among the most efficient and effective methods to acquire opt-in email addresses.
2. Leverage Social Media
Using social media to promote your email list can greatly increase the size of your Acupuncturist email database. There are millions of daily Facebook users, and effective social media content would entice some of them to sign up. You can market your email list by doing the following on your social media pages.
You can publicize an offer on your Facebook timeline.
Add a CTA button to the top of your corporation or business page on Facebook.
Publish gated links on your social media profiles.
Pinterest can be used to promote visual material.
Enhance the engagement features on your YouTube channels.
3. Content Upgrades
Another form of 'freebie' you can provide is content upgrades. There are numerous varieties, but some popular selections include ebooks, workbooks, printables, and manuals. It's critical to remember that these content supplements should be unique. Signing up for your Acupuncturist contact list should be the only method to get them. As with any other strategy, it's best to choose something relevant to your brand.
4. Make it simple for your subscribers to share your emails
Include social network icons and "email a friend" links in each of your emails to make your material easily shareable. The least you would want your subscribers to have to go out of their way to send your content to another potential customer.
5. Have a Blog
Blogs are an excellent strategy to increase your online visibility. They can help you rank higher in search engines like Google and establish brand credibility. You may also gather email addresses through blog subscriptions and provide quality material directly to their inboxes.
6. Leverage The new trend 'Short Videos'
Email marketing campaigns with videos are becoming increasingly popular. More than 80% of enterprises utilize them, and video consumption is increasing at a rate of 100% each year. People enjoy watching videos. They boost engagement while requiring relatively little expenditure. Utilize this opportunity to the fullest and see an increase in your Acupuncturist contact database.
Grow Your Business with Acupuncturist Email List
When it comes to growing your email mailing list, the best thing you can do is target as many individuals as possible. This entails developing innovative marketing efforts that push the boundaries of your present demographic. When aiming to increase your Acupuncturist email lists, keep the following in mind:
Sharing your email registration form on social media is a goldmine.
Potential clients' attention and involvement can be increased by using videos.
Growing your email list is just as crucial as optimizing it.
You may see tremendous growth in your email mailing list while consistently improving your open and click rates with the correct plan and a solid approach to A/B testing.