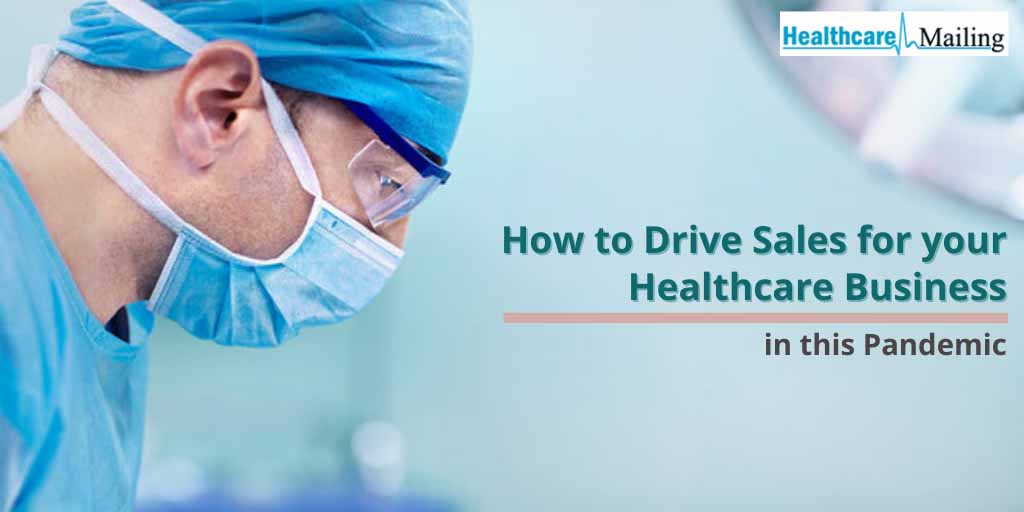 Are you a healthcare service provider seeking effective and elaborate measures to expand your market? Well, the major requisite of doing so is to optimize your marketing strategies in order to stand apart from the crowd in the healthcare industry. Now, there are ample ways to do so, but healthcare email marketing definitely stands out. With the demand for healthcare solutions increasing immensely, you can find many new players emerging in the industry who are constantly seeking effectual measures to promote their products and services. Here where email is considered as one of the important steps in marketing. Let us walk through different strategies that can lend you a helping hand in driving your sales in the healthcare industry using targeted email lists.
Targeted Healthcare Email Lists and Personalized Email marketing help to Generating More Response and Sales Leads
When you are in the sales business, you need to strive hard to attract not only the attention of your clients but also win their loyalty. Thus, you need to take steps to form a strong relationship with your existing as well as new clients. Well, this is where email marketing comes into the picture. The reason is that personalized healthcare email marketing can help you reach a wonderful base of audience and even establish one-to-one contact with them and engage them well with your brand. Moreover, Healthcare Email marketing lends you a helping hand in getting access to your prospective clients' personal space that can eventually translate into sales. Thus, make sure that the content written in emails is not deceptive or makes false promises. Remember, the first impression is the last impression, and you will get only one chance with your email marketing. You can also seek professional help with Healthcare Mailing that can assist you in drafting a proper email marketing strategy and provide accurate verified medical email lists for targeted healthcare marketing.
Form A Strategy To Connect Well With Your Audience
The audience plays an imperative role in marketing, and thus every marketing strategy revolves around connecting well with the audience. Well, targeted email lists can make sure that you do not lose out on any kind of customer, whether new or old. Well, many firms face the challenge of spending hours and hours while building their email lists. In addition, segregating data sets as per the buyer is another challenge that is faced by many firms and marketers. Well, a solution for this can be purchasing customized and targeted email lists. This can also reduce the response rates for your marketing gigs as you will be targeting the major decision-makers present in the healthcare field. Healthcare Mailing can come handy when you want a proper email list.
Take Steps To Improve Social Media Marketing
As per experts, a well-researched healthcare email list coming from an experienced email vendor such as Healthcare Mailing offers proper details of prospective healthcare clients, including their social media profiles. The information regarding social media profiles can be essential for a b2b marketer. The reason being that this strategy will help in establishing contact with top healthcare professionals who enjoy a strong presence on the social network. Moreover, this strategy, if used effectively, can assist you in establishing your brand on social media as well. Healthcare Mailing is a professional list vendor that can lend you a helping hand in making this strategy a strong reality.
Quality Content Matters
As per marketing experts, it is essential that you pay the utmost attention to enriching the content of your Healthcare Email List. Foremost, make sure that you write a catchy subject line while drafting your email that can arouse curiosity among clients. This would make sure that your email is not lost among the hundreds and thousands of emails received by the client. Further, this will improve your chances of getting leads which can be easily turned into deals. Trying to highlight benefits or try to offer effectual solutions for common issues faced by the healthcare industry can spark a positive reply. Also, remember, relevant content has always played a major role in getting your emails due attention. Get all your content requisites met when it comes to email marketing with Healthcare Mailing.
Personalization Helps
It is imperative to understand the personality as well as the requirements of every client to improve the efficiency rate of email marketing. When you send email possessing a personalized touch to any healthcare client, you can be rest assured to increase the engagement rates. Moreover, a proper and targeted Healthcare Email List with an effective strategy in the right place can help you in acquiring good leads to increase your sales. Also, you can judge the effectiveness of your email marketing by tracking the progress of your marketing strategy. In addition, this tracking can lend you a helping hand in determining the section of the targeted audience helpful for taking your leads further.
If the above-mentioned points have made an impression on you, and you also want to prepare a strategy for healthcare email marketing, contact email marketing strategists in Healthcare Mailing. This is one firm that has made a niche for itself in email marketing and can help you get a higher positive rate for your targeted email lists.