Marketing to Physicians
Physicians are among the key decision-makers to purchase medical products for hospitals, particularly when it comes to enhancing clinical results. Thus, persuading these healthcare professionals to invest in your products or services can turn the tables on your hospital marketing techniques. Before marketing to physicians, an aspect to remember is that not all doctors possess equal authority in the decision-making process. In certain hospitals, these professionals may be among the highest-ranking decision-makers; in others, their position may be guided by senior executives.
Your marketing dollars will not go in vain if you target and engage with the right physicians across the USA. Contact the most valued physician leads at the correct time with a reliable physician database in the United States. Read ahead for answers to the following questions:
How to reach physicians across the USA?
How to create a physician contact database that is both robust and relevant?
How to maximize the potential of your database?
How to reach physicians across the USA?
Connect with physicians across the USA with an accurate and authentic physician database from a reliable data provider. A physician email database allows you to connect with doctors to explore new strategies and approaches in their work. You will get access to their names, phone numbers, email addresses, and other contact details based on your business need if you purchase the database of physicians. This checklist will help you save time and money while giving you the flexibility to concentrate on what you need to accomplish to connect with your audience.
With a physician email database, you can reach out to a larger audience in less time. The benefit of buying a healthcare email address database is the higher possibility of ROI. The data is created from legitimate sources and has a greater deliverability rate. Increase your client database by opting for an email list. The most efficient way to obtain this list is to contact a reputable data provider. When you have a selected list that meets your needs, you have a better chance of impacting your prospects.
How to Create a Physician Contact Database that is both Robust and Relevant?
Your contact database must meet specific criteria to generate high-quality leads and generate ROIs. They are:
1. 100% Accuracy
When data accuracy is concerned, you can't afford to make a mistake. Otherwise, your marketing efforts go in vain by following the wrong leads. Check for errors, inconsistencies, duplicate data, and missing fields in your database.
2. Relevance
The goal isn't just to get your marketing message out there. It must be provided to the appropriate audience at the right time. Make sure your database has contacts with a budget, purchasing power, a need for your products, and their demand coincides with the period of your pitch. A combination of these criteria determines lead relevance.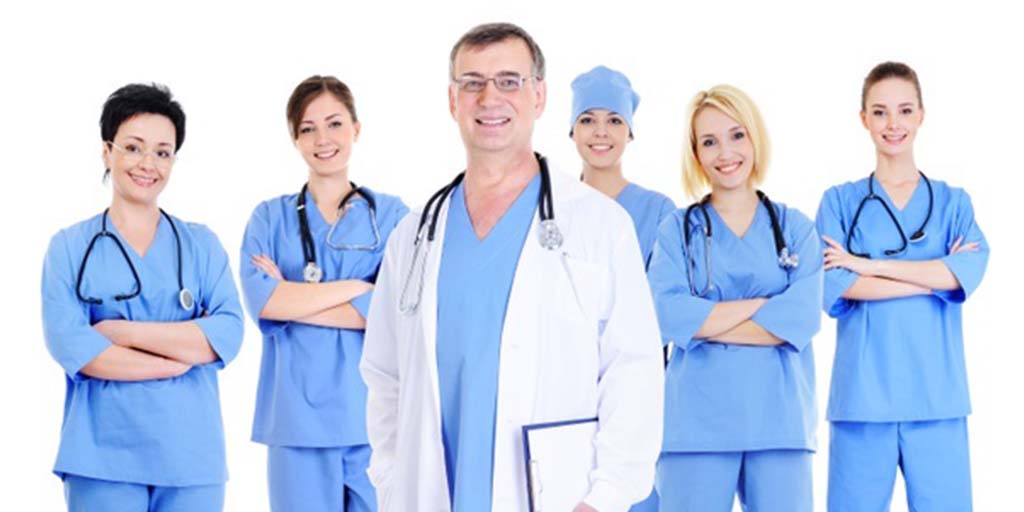 3. Multi-Channel Supportive Data
Marketing on a single platform does not yield conversions for all your physician prospects. You can utilize multi-channel marketing to engage consumers at every level of the sales funnel with contact information of different social media accounts, personal phone numbers, and more.
4. Purchase Intent Data
Your contact database should provide you with a comprehensive contact detail of your physician prospects. It reveals whether your target audience is interested in your goods and services. You can use hyper-personalized messaging to carry out successful marketing techniques after you know the purchase intent of your leads and where they are in the sales funnel.
5. Cleansing and appending your data regularly
Contact details change rapidly over time. The medical professionals database needs to be updated with real-time data and not just consistent updates to maintain data hygiene and market to active and responsive prospects.
How to Maximize the Potential of Your Database?
Once you've purchased a reliable physician database, you must make the most of it. It is undeniably a profitable approach that helps you generate high-quality leads, but not correctly leveraging it can result in wasted sales opportunities.
1. When it comes to email marketing
Make sure your communications are hyper-personalized and free of fluff and pitches. Physicians are busy, intelligent people who aren't fooled by marketing tricks. Encourage them to attend a virtual conference or summit, send them links to relevant social media circles and groups, discuss current industry trends and significant insights, and so on. Provide as much value as you can.
2. For social media marketing
Physicians use social media sites to explore and trust them to deliver thought leadership content and high-quality advertisements. You can market your product or service over multiple platforms, such as starting a relevant group conversation on a healthcare forum or creating groups about a trending healthcare issue or anything connected to your products and services.
3. For telemarketing purposes
Telemarketing to physicians is an effective marketing strategy, but it's ideal to utilize it after you've established a prior relationship with them. This is important since such specialists will only get personal if they believe you have something valuable to contribute. Before cold calling, engage with them through thought leadership articles, social media accounts, and other means rather than wasting their time and your marketing resources.

4. For content marketing
Relevant material is likely the most effective way to get physicians attention. Doctors are usually drawn to facts and numbers, whether in case studies, yearly reports, or whitepapers. You can promote your brand as a thought leader in their eyes by sharing thought leadership content with them. Furthermore, because this marketing strategy is non-aggressive, it aids in the development of trust unlike any other.
Conclusion
Always have more data to provide your medical audience significantly when enhancing the quality of patient care while staying within budget. Take it slow and straightforward, and base your marketing messages on the segmentation and sales funnel stage. When it comes to marketing to physicians across the USA with the physicians database, aggressive marketing does not work. Sales cycles will be shortened if you start slow and concentrate on your marketing.
Doctors and health professionals can use physicians email marketing databases to engage and interact with current and potential prospects. Establish a personal connection with your ideal client, which boosts customer relations and propels your business forward.