Email Marketing to Hospitals in 2022
Hospitals can implement email marketing to contact patients from all around the world. Hospitals may communicate with present and potential patients at any time and location. Through healthcare email marketing initiatives, hospitals can reach a bigger audience in a fraction of a second. More than half of B2B marketers use email as a marketing technique since it is the most effective and targeted way to create a relationship with potential consumers.
Hospitals can't obtain good results from their healthcare email campaigns if they don't have the necessary contacts. On the other hand, hospitals will require an accurate list of patient email addresses and other tactics to employ email marketing efficiently.
In this article, the techniques listed below will assist hospitals in launching email campaigns to achieve their marketing goals with cost-effective methods to utilize resources efficiently:
Gather Email Address of Prospects
Provide Healthcare Updates in Return
Customize Your Email Marketing Campaigns
Target your Marketing Campaigns with Segmented Email Lists
Use Attractive Email Templates to Capture your Audience
Verify your Marketing Messages before Sending
Maintain stability by scheduling Email Campaigns
Simplify your Email Marketing Campaigns
Gather Email Address of Prospects
Contact information is the first necessity for hospitals looking to use email marketing. Hospitals can either buy an email list or gather their patient email addresses using online subscription forms on their website. Patients interested in learning more about a service or obtaining additional information can fill out the form and sign up for future communications. However, the subscription form should take only a few seconds to complete and include simple data attributes like name, phone number, and email address. This technique will assist in extracting patient contact information, which will be done with their consent. Healthcare Mailing has done intensive cumulative analysis to provide you the list of top hospitals in the United States.
Provide Healthcare Updates in Return
To persuade patients to fill out the form and provide you with their contact information for getting email notifications in the future, hospitals must give something in return. The majority of them are curious about what use providing their contact information to the hospital will serve. They will only consider joining an email newsletter form if they receive interesting and relevant information in exchange. It's a win-win situation: you need patient contact information, and patients need valuable material to keep them informed about what's going on in your hospital. Hospitals can send out email newsletters with free health tips, blogs, and video links about illness prevention, medical services, and other healthcare issues that patients may find helpful.
Customize Your Email Marketing Campaigns
Email campaigns that are customized and targeted have a better open rate than those that are not generic. The healthcare industry follows a similar method. Hospitals must divide and categorize their extensive contact list, using a personalized strategy for each person. The email campaign's content should be tailored to each patient category. The emails delivered by the hospital to a middle-aged patient should not be the same as those sent to older seniors. Personalizing email content is essential for establishing the reputation of the hospital. It gives patients the impression that the hospital understands their concerns, and they are thus encouraged to entrust their healthcare requirements to the hospital.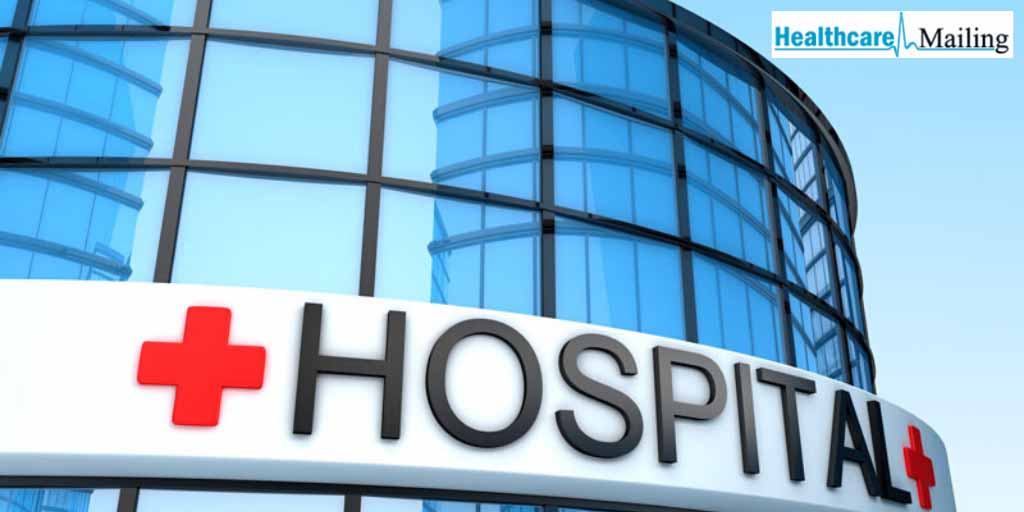 Target your Marketing Campaigns with Segmented Email Lists
Hospitals must segment their email list to assure that each marketing campaign reaches the correct patient inbox and receives responses. Hospital personnel can arrange and split their patient email addresses list based on numerous factors such as treatment type, age, gender, health issue, and so on to better target them with relevant campaigns that can assist in creating leads and money.
Use Attractive Email Templates to Capture your Audience
Hospitals must ensure that the email templates they employ are engaging and appealing when organizing email campaigns. A captivating email template will pique the interest of your target audience and urge them to read and share the email. The email template should be informative and inspiring. For example, hospitals can use an attractive email template to promote various job portals while hiring expert nurses, multidisciplinary teams, and youth support coordinators. This will help the hospitals brand awareness, advertising, and marketing activities result in a more significant outcome.
Verify your Marketing Messages before Sending
Before sending your emails to prospects, conduct a test. This is an important step that determines the effectiveness of your email campaign. Brands must assess the potential for flaws in their campaigns to be addressed before the damage is done. As a result, testing the campaign's performance is required. Hospitals should conduct A/B testing on every component of their email campaign before sending. Everything must be double-checked before being forwarded to the patients, from email content to template design, subject line, responsiveness, and links included. To double-check, hospitals can send a test email to themselves. This will allow you to see how the final version looks on both a desktop and a mobile device.
Maintain stability by scheduling Email Campaigns
It's not ideal for sending emails just because you feel like it. It gives the impression of irresponsibility and lack of professionalism. Setting a specific timing for your emails to arrive in the inbox of your patients aids with reputation management. Patients enjoy the constancy and commitment of the brand if you deliver email marketing efforts on a regular timetable. Hospitals must establish a schedule for email communications to know when they will get emails from the brand. It helps you track your email frequency while also positively presenting your hospital. Hospitals can use time schedules to keep track of how frequently they send emails. Consistency is crucial to the effectiveness of email marketing initiatives.
Simplify your Email Marketing Campaigns
Patients with mild to major health problems are treated in hospitals. As a result, most hospitals do not have a dedicated marketing and promotional teams. Frequently, a single person oversees and manages all aspects of email marketing and communication. Email automation is extremely useful in these situations. Autoresponders are also required to ensure that emails are sent on time and at the appropriate frequency. Hospitals can use autoresponders to remind patients of upcoming health appointments, new treatments or equipment, health initiatives, and more. Email autoresponders also help hospitals reply rapidly to patient inquiries.

Begin executing your marketing plans with hospital email lists
All hospitals require is the appropriate email database for their healthcare organization and an effective strategy to put in place. Hospitals need to focus on the importance of healthcare email marketing to build relationships with patients and grow their market reach.
The strategies listed above are based on market analysis and technical expertise. So, try putting the techniques we discussed into practice and start growing your hospital's business while providing excellent patient care.
Keep in mind that your strategy list should be updated with new ideas every day. Hospitals should expect a high open-rate from their email campaigns if everything is in place.