Every business owner knows how crucial it is to get their name out there to draw more visitors to their neighborhood. For your office, smart and efficient chiropractic marketing strategies are crucial. However, how to proceed if you are unfamiliar with the most effective chiropractic marketing strategies? We can assist you if you wish to grow your patient base and outperform your regional rivals. You don't need to struggle to devise a brilliant plan; just keep reading as we discuss some excellent chiropractic marketing ideas you can use at your office.
Despite providing successful alternative therapies for musculoskeletal and nervous system diseases, chiropractors frequently fail to draw in new patients. Why? Due to the fierce competition in chiropractic marketing. To persuade potential patients that you are the best option, you must cultivate a trustworthy image.
Chiropractic professionals who wish to market their practice successfully must have a solid marketing plan. A specialized, comprehensive strategy designed just for your chiropractic clinic is the greatest method to draw in new patients and ensure notable results. A successful chiropractic marketing strategy will increase your practice's visibility and boost productivity by bringing in new patients.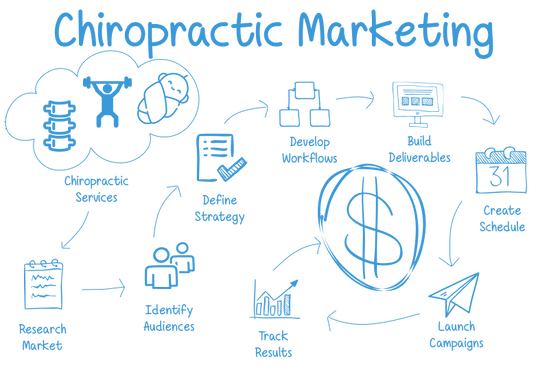 Source: Cpcninja
Your competition as a chiropractor isn't only local medical professionals that provide comparable services. Additionally, you will be up against several alternative medicine practitioners and doctors who focus on treating pain. You must have a strong marketing plan if you want patients to think of you first whenever they need pain treatment.
Build your practice and keep ahead of the competition; consider the following chiropractic marketing ideas
You're prepared to increase the number of chiropractic patients you serve, and we have a few "marketing adjustments" to make it happen. We'll outline seven ways for chiropractors to grow their clientele today: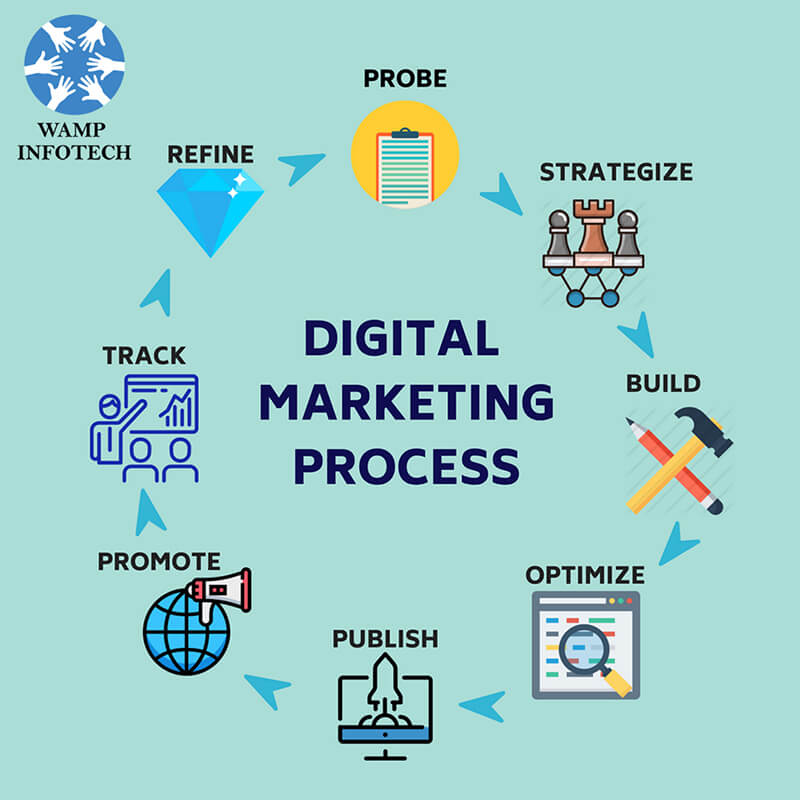 Source: Weheartit
1. Target Audience with Demographic Information
Create a chiropractic marketing campaign tailored for your target group rather than a general one. You can get useful information from social media platforms and base marketing efforts on:
Location
Academic level
Income
Business partnership
Wellness and exercise
Select your target audiences carefully, discover more about them through demographic information, and keep them up to date on your work.
2. Create a mobile-friendly chiropractic website
On their mobile devices, most consumers hunt for local companies. You are excluding potential new patients if your website is not mobile-friendly. To provide consumers with the optimal mobile experience, your website should instantly adjust to accommodate whatever device they use when patients visit it. Your website should be as mobile-friendly as feasible by following these steps:
Make information on your website easily accessible.
Get rid of pop-ups
Speed up the webpage
Make buttons and fonts readable and large.
Don't use Flash
Test mobile applications
3. Keep in Touch With Active Patients
Patients who are engaged are loyal customers. So it makes sense to keep a newsletter going.
Unless the market is exceptionally fiercely competitive, we advise sending it out monthly. A chiropractor's weekly newsletter could be considered excessive. Creating and writing intriguing content takes time, and each edition aims to feature genuinely interesting stories. You have enough time to make it outstanding with four weeks between mailings.
Meet patients where they are online, outside of a newsletter: via social media! Recognizing that different demographics swarm to certain platforms when developing your social media strategy is crucial. We've put together a short reference table for social media outreach below. It is merely a general overview.
4. Implementing content marketing and video
Another excellent chiropractic marketing strategy you can employ is content marketing. Regular blogging can help your audience learn more about your company and attract new customers. By blogging, you can rank for a larger range of keywords than those found on your website pages and demonstrate your expertise and understanding of chiropractic themes. Video marketing is another type of content marketing that uses video to attract more customers and get more traction. Customers are particularly open to video since they find watching an interesting film more interesting than reading a long paragraph of text.
5. Get New Leads with Email Marketing
A cheap technique to draw in new patients is through email marketing and newsletters. To keep your patients informed and interested in what is happening with your chiropractic practice, you can send emails to them with the most recent news, updates, and special offers. One of the best ways to use content to engage current patients and turn new patient leads into customers is via email lists. In exchange for an opt-in download, such as a special treatment offer, a how-to manual, or a study on pain management, ask patients for their email addresses. Send weekly emails with information on ailments affecting your patients' health, chiropractic procedures, wellness advice, updates on your clinic, and notices of sales and events.
6. Designing Special Offers
In any industry, no two businesses are the same. Your chiropractic office differs from your nearby rivals, and this distinctive selling factor can be a key component of your marketing campaigns. Your office should emphasize any unique features it has, including any unique equipment it uses, adjustments it offers that aren't offered elsewhere, and extra services that enhance the experience patients have while visiting you. You may differentiate yourself from your rivals and make a lasting impression on customers when you can develop specific, exclusive deals. The specializations of your office can become a key difference that benefits by developing a message that relies on your special offer and using that as the foundation of your marketing.
7. Add an Online Store for the Convenience of Your Patients
Why not sell things online if you already do so in your office? By enabling patients to buy your goods and services whenever they want, you can raise your revenue by adding eCommerce functionality to your website. A wonderful addition to your chiropractic marketing is an online store, which you can promote on social media and through email marketing lists to increase your visibility. To boost sales, many chiropractors are starting to integrate eCommerce into their websites; as part of your marketing strategy, you should do the same.
To Conclude
Chiropractic marketing doesn't require companies to invest significantly in cutting-edge technology or devote their financial resources to paid advertising. Simple strategies can be equally as successful at generating new revenue, building a marketing strategy that enhances your standing in the community, and attracting new patients to your office. Making the most of their time and expanding their enterprises more successfully can be facilitated by having useful tools on hand for busy professionals. A business proposal template can help you gain more customers and boost your revenue without starting from scratch. A robust list of emails will help you to achieve your goals easily.