Your duty as a physician is to figure out the most effective ways to generate new leads and convert them into loyal patients who return year after year. It's never been an easy job, and it appears to be becoming more challenging every year as competition grows, technology advances, and new rules are implemented. But don't give up hope. You can help your hospital or practice stay ahead of the competition by updating your physicians email marketing strategy with the latest Healthcare Marketing Trends immediately. Following marketing trends will help you stay ahead of the competition, convert more leads, and maintain patient experience and retention.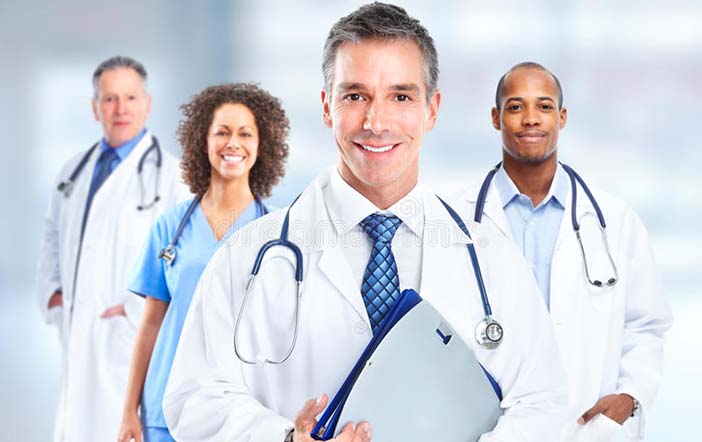 The Importance Of Healthcare Marketing Trends In Physician Email Marketing
Healthcare marketing trends are always changing, but there are methods you can start applying now to stay ahead of the curve and be more competitive online in 2022 and beyond. When the world literally came to a halt as a result of the COVID19 pandemic, most physicians realized the necessity of healthcare marketing trends in their digital marketing campaign and the areas where they needed to improve in order to retain their patients' loyalty and engagement with their brand.
In the present time, healthcare marketing trends have shifted their focus on satisfying the demands of your patients by changing prior marketing techniques to include more innovative email content, honest communication, and accessibility. Healthcare marketing trends are evolving along with email marketing, which is a fast-paced, ever-changing platform. To attract new clients and re-engage old ones today, your email marketing practices must include healthcare marketing trends that are more inventive, authentic, and authoritative. Moreover, a dedicated Physician Email List is also required to effectively channel your email marketing strategies in the right direction.
Enhance Your Physician Email Marketing With Healthcare Marketing Trends
Without a doubt, physician email marketing can earn you many benefits but with changing times, comes changing strategies. The world in the present time has moved from traditional marketing to digital marketing. However, email marketing is still effective and chosen method of communicating among consumers. The healthcare sector is ever-changing, and you can't employ the same old strategies you used two years ago. Hence, it is necessary that you keep track of the marketing trends that are trending in the healthcare market. With the help of healthcare marketing trends, you can maximize the effectiveness of your physician email marketing.
Your inquisitive mind might inquire, "How can healthcare marketing trends enhance my physician email marketing?" To capture the attention of your patients, you must first understand their behavior, such as where they spend most of their time, what is keeping them engaged, what content they are enjoying in the meantime, etc. Keeping track of these information might seem hectic, but if you implement healthcare marketing trends. You can easily get these information by following an accurate physician email list. Implement the data obtained from the Physician Mailing List and enhance your physician email marketing to the next level.
Top 10 Healthcare Marketing Trends That Will Elevate Your Physicians Email Marketing A Step Ahead
It is critical to stay current on the top healthcare marketing trends currently in use in the medical field in order to help healthcare firms flourish. It might be difficult to determine which healthcare marketing trends will have the greatest impact on your physician email marketing. It might be aggravating at times because you feel that by the time you have one in place, it is outdated.
That's why we've put up a detailed list of the top healthcare marketing trends to watch in order to improve your physician email marketing.
1. Videos Marketing
Video marketing has been around for a while, but physician practices have been sluggish in using it as a constant element of their content marketing plan. A video is an effective approach to bring potential patients into your physician mailing lists and give them a glimpse behind the scenes so they can get to know, like, and trust the physician before ever setting foot in the office. Video is also an excellent technique to simply engage the provider in the healthcare content marketing plan on a regular basis.
2. Enhance The Digital Experience Of Your Patients
Who you target, how you target them, and how that audience perceives you, in the end, will all be determined by your marketing methods. In the current digital landscape, that means emphasizing what makes you uniquely qualified to assist, distributing engaging content across preferred channels, providing a stellar customer experience, embracing digital-first solutions, and developing and launching a world-class member referral program.
3. Email Frequency
The correct email frequency is the current trend in healthcare marketing that elevates physician email marketing. This will determine whether your email belongs in the trash or in the inbox. It's crucial to keep track of your email sending rate, as sending too many or too few can have negative consequences. Finding your sweet spot, on the other hand, is not easy. You can, however, experiment with your email sending rate using a Physician Mailing Database. You can also inquire about how frequently physicians would like to receive emails from you. This is one of the advantages of using a physician contact list for marketing purposes.
4. Online Patient Reviews
Patients will submit reviews of your office online whether you like it or not. And, whether you like it or not, encouraging patients to post these reviews is in your best interest. Search engines already give online reviews a high priority. When looking for a new physician, it's frequently the first thing people seek, and if they can't find any, they may simply look elsewhere. Worse, they could only be able to find a bad evaluation of your company.
5. Personalization
In email marketing, segmenting your audience into lists of physicians and delivering each physician list a customized email message that resonates with your reader and can provide them with something of value is what you're truly doing. You address your whole audience when you create a post for one of your social media channels. However, if you use your physician email address list effectively, you may address people by name, split specific topics solely for particular members of your list, and eventually arrive in their mailbox privately.
6. Concentrate Local SEO
Google's algorithm is updated between 500 and 600 times per year. As a result, Google is focusing more on local SEO, which is wonderful news for practitioners that invest in good medical SEO for their practice. When you searched for a local provider in the past, you'd receive a lot of national-focused results on the first page. In recent years, however, those search results have been dominated by Google's local "3 pack" at the top, followed by practice listings or physician directory listings. This means that a well-rounded local SEO for medical practices strategy is important in order to dominate local search for your keywords and outperform the competition, resulting in new patients visiting your website and new phone calls.
7. Visuals With Impact Are A Must-Have
Let's be real. Nowadays, people's attention spans are short. Your audience is bombarded with enticing headlines and imagery designed to entice them to click, subscribe, or follow. So, how can you differentiate yourself and create interesting content? Standing out in a competitive digital arena requires visually appealing content. Branded infographics, gifs, and videos are all great methods to swiftly communicate a message while also leaving a lasting impression on your Physician Email Address List subscribers.
8. Conversion Rate Optimization (CRO)
Building simply informative or picture websites is one of the most common mistakes we see healthcare companies make. Even the biggest names in healthcare will stand behind generic or even clunky websites. As indicated by the flood of clients wanting us to rework their websites, healthcare companies are now aware of this important error. Healthcare organizations should no longer need to be convinced that their website is their digital face in 2022. Rather, they'll have to commit to retooling their sites with patient needs in mind. As a result, it's critical to improve your conversion rate.
9. Segmentation
Segmenting your contact list of physicians is a must at present. Patients are influxed with promotional messages and are in a constant battle with the delete button. If you don't want to end up in the trash bin and your subscribers leaving your physician mailing address list, then it is suggested that you use segmentation to send personalized messages. You can segment your email list of physicians by the level of engagement, age, gender, interests, etc. With these, your chances of engaging with the patients increase and lower your bounce rate and spam rate.
10. Consent Based Contacts
The most important factor in determining whether your email is delivered to the inbox or the spam folder is if the contacts have given their authorization. You could face harsh penalties as well as bounced emails if you have an Email List Of Doctors that does not comply with data protection standards. This could result in a significant drop in email delivery rates. If, on the other hand, your mailing list of physicians is 100% opt-in or double opt-in, you're off to a great start because they'll be willing to participate in any future experiment to enhance your response rate.

Wrap-Up
Physicians must keep up with current trends in healthcare marketing, which is a fast-paced, ever-changing sector. In order to attract new clients and re-engage old ones, physician practices must be more inventive, authentic, and authoritative today. Email marketing is the most cost-effective and time-efficient method available. Email may be a great alternative for physicians because they are busy professionals. Integrating your physician email marketing strategy with current healthcare marketing trends and an accurate physician database might result in more advantages and patient engagement. However, while healthcare marketing trends are bound to shift throughout the year, people still want the same things they've always wanted: to find a physician who is informed, sincere, and results-oriented. Continue to adapt your email marketing strategies to the latest trends, and you'll see a huge increase in sales and exposure.